The mezzo-soprano Elisabetta Lombardi and the pianist Filippo Farinelli create this project after a long training, collaboration and teaching experience in chamber vocal music started at the threshold of the new millennium. The vastness of the repertoire that touches the main language areas (for German: from Haydn and Mozart to Webern and Berg, for French: from Fauré to Ravel and Messiaen, for Italian: from Tosti to Respighi and Pizzetti, for English: from Purcell to Britten and Barber, for Spanish: from De Falla to Ginastera) and who does not shy away from touching diamonds of contemporary music such as Donatoni and Castiglioni, makes the Voice & Piano Project one of the most dynamic and representative of the Italian cameristic panorama.
They recorded all Mélodies by Maurice Ravel and all Lieder by Alban Berg for Brilliant Classics. On the same label will be release a new box with all Songs by Samuel Barber
Il mezzosoprano Elisabetta Lombardi e il pianista Filippo Farinelli danno vita a questo progetto dopo una lunga esperienza di formazione, di collaborazione e di insegnamento nell'ambito della musica vocale da camera, iniziata alle soglie del nuovo millennio. La vastità del repertorio che tocca le principali aree linguistiche (per il tedesco: da Haydn e Mozart fino a Webern e Berg, per il francese: da Fauré a Ravel e Messiaen, per l'italiano: da Tosti a Respighi e Pizzetti, per l'inglese: da Purcell a Britten e Barber, per lo spagnolo: da De Falla a Ginastera) e che non ricusa di toccare punte di diamante della musica contemporanea come Donatoni e Castiglioni, fa di questo duo una delle realtà più dinamiche e rappresentative del panorama cameristico italiano.
Hanno al loro attivo la registrazione dell'integrale delle melodie di Maurice Ravel e dei Lieder di Alban Berg per l'etichetta Brilliant Classics, presso la quale a breve uscirà un cofanetto con tutte le Songs di Samuel Barber.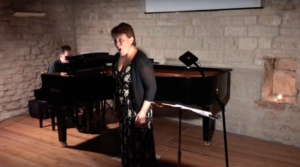 Leonard Bernstein
Samuel Barber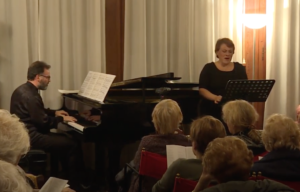 Guido Alberto Fano
Alfredo Casella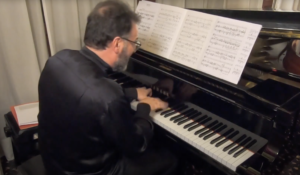 Mario Pilati