The baritone Mauro Borgioni and the pianist Filippo Farinelli create this project after having collaborated for important Italian institutions in the chamber repertoire of the twentieth century and beyond.
They have to their credit the recording of Alban Berg's complete Lieder for Brilliant Classics and the complete Samuel Barber's Songs will be released on the same label.
Il baritono Mauro Borgioni e il pianista Filippo Farinelli danno vita a questo progetto dopo aver collaborato per importanti istituzioni italiane nel repertorio cameristico del XX secolo e non solo.
Hanno al loro attivo la registrazione per Brilliant Classics dell'integrale dei Lieder di Alban Berg e in uscita, sempre per la stessa etichetta, l'integrale delle Songs di Samuel Barber.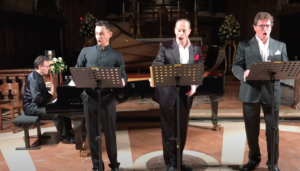 Britten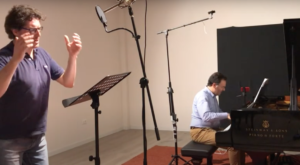 Berg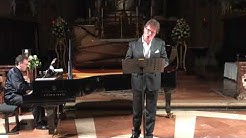 Barber